On average, couples spend $750 on wedding car rentals.
That number goes up to $1,200 for premium vehicles. And remember: that's for a one-day booking!
Before you give up all hope and settle for that practical but unsexy beater car, consider a more budget-friendly option for your wedding transportation needs: car sharing.
What is car sharing?
Local car owners put up their cars for rent to make some extra cash. Prospective renters (like you) then get to enjoy premium car rentals at reduced price points.
Some hosts even sweeten the deal by offering delivery and pick-up options, discounts for long-term rentals (honeymoon, anyone?), and host-provided insurance packages.
An added perk is that the process to car share is quick and easy. It's all digital, so you'll never have to wait in line or fill out paperwork.
Simply upload your license, a method of payment, and a selfie, and you're officially a member of the SHAiR.CO community.
From there, you can browse our fleet of vehicles and submit a request to the host whose car you want to rent.
Once approved, you can message the host to nail down any last details or ask any questions.
On the day of your wedding, the host will meet you at the designated spot to give you the keys to your wedding wheels.
What about the types of cars we have available though?
We have everything from luxe to sporty to vintage cars, something to suit any wedding theme.
Here are a few of the cars we have available to help make your special day even more special.
Luxury Wedding Cars For Hire
For a sophisticated wedding, you can't go wrong with a Bentley, Rolls Royce, or Lincoln.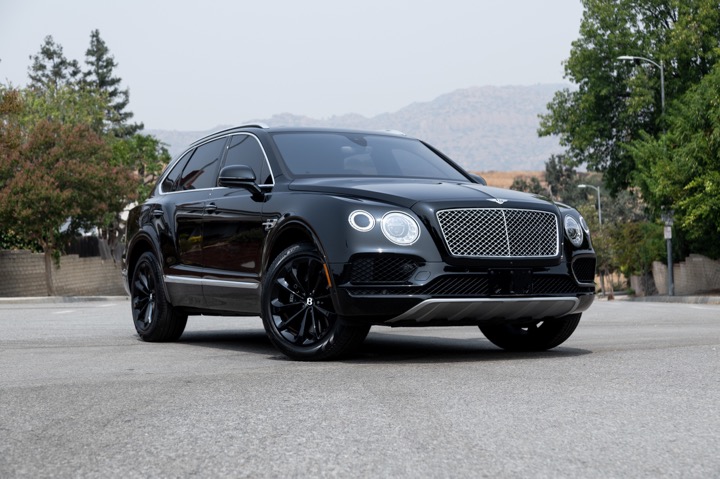 This Bentley Bentayga listed at $650 a day is both sleek and stylish.
As you'd expect from a car of this caliber, it has buttery soft leather seats, all-wheel drive, and even a sunroof in case you feel like waving back at your guests as you ride off into the sunset.
Sporty Wedding Car Options
For couples who want to do things a bit differently, we have sporty options as alternatives to the traditional Rolls or Limo.
Popular makes include McLarens, Ferraris, and Lamborghinis.
For an exotic and unforgettable wedding day car, you could also opt for a McLaren 570S at $899 per day.
Its low slung profile makes it the perfect choice for any bride with an extravagant dress or long train. While this car isn't cheap, with its lightweight construction, customizable features, and unmistakable race car look, it's a great choice if you don't mind spending a little extra in order to make a big splash on your big day.
You also can't go wrong with a Ferrari, arguably one of the sexiest sports cars of all time.
The Ferrari F88 in particular boasts dramatic looks, thrilling seven-speed automatic transmission, and respectable mileage estimates. The drop-top model also gives you the option to enjoy some alfresco ambiance on the way to your big day.
Classic Wedding Car Rental Options
Classic cars are a great option for a unique wedding.
From the classic Alfa Romeo Spider to the all-American Chevy Corvette Stingray, you'll be sure to turn heads in a vintage car.
One of our personal favorites is something nostalgic like this Ford Bronco.
Lifted and with 4-wheel drive, you'll have fun just cruising down the street in its boxy carriage. Its modern replaced engine, transmission, and suspension also ensure you won't encounter any problems in performance.
List Your Car For Hire
Wedding season is not just for the renters.
If you own a premium car, become a host with SHAiR.CO today and start making money towards future car payments.